Recent posts
About a month ago, my most recent course on Lynda.com published covering OpenCV and python! Includes a free lectureThis course is designed to introduce the concepts of image processing while giving practical examples and problems. It is aimed at existing python developers, but you can benefit from the course with even a basic understanding of python. ...
read more…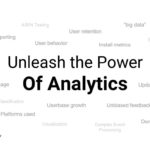 As Artificial Intelligence and predictive behavior permeate the news, I wanted to take a moment to talk about analytics, in many ways the root of these concepts. Specifically, let's talk about the good of analytics and how to bring it into use with open source software. It is a key tool to understand and harness ...
read more…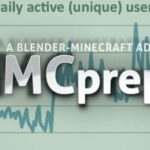 Firstly, if you haven't seen it already – check out MCprep v3.0.2 which fixes a number of bugs and very widely increases compatibility for earlier blender versions. There are people using MCprep with versions of blender as far back as 2.72, released in Jan. 2015! Some quick stats and figures: Since its 3.0 release on November 27, ...
read more…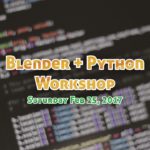 On Saturday, February 25th I hosted a workshop in Boston! Python and Blender Workshop Details In this workshop, participants will learn the basics of how to use python to control blender and improve the way they do their work. Blender makes it very easy to automate tasks expand its out-of-the-box functionality. Knowing how to use scripting can take your artwork and animation ...
read more…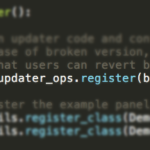 Last updated: October 14, 2017 Introduction As an active addon developer, it's important to be able to reach your users to notify them when critical bug fixes or exciting new features are out. In the past, this required email subscribers view newsletter updates or followers to cross over social media posts. Now with the addon updater module, ...
read more…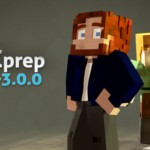 That's right, after nearly (and sadly) a year, the anticipated release of MCprep is out! It packs a whole lot of new features and many behind the scene structural changes. There's some great new features as well as new mobs and blocks included. New workflow: Skin swapping The above demo showcases the skin swapping workflow, aimed at ...
read more…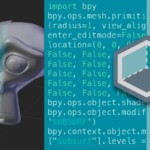 After several months of work, the course I authored on Lynda.com has finally released! It contains over 2 hours of training to bring up any blender users to speed with python scripting. Course description: Make Blender better by harnessing the power of Python. Whether you're an artist or a developer, scripting is a great selling point to ...
read more…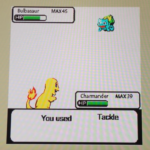 Bringing it back to the basics. In the craze of the Pokemon GO popularity, I noticed this old team project video demo hit a thousand views on YouTube. It was a joint project to create a version of this popular game using behavioral Verilog code on an FPGA. I thought it might be interesting to dive into what this actually means. Disclaimer: ...
read more…